The Freemium Business model: what, why, and how it works
This week, we will explore a business model used by some of the most successful companies in the world, the freemium business model.
What is it?
The freemium business model involves offering a few free features to users then charging an additional cost for upgraded functionality. The goal of this business model is to leverage the expected customer satisfaction from your free services to convince customers to pay for additional services. Companies that use this model must have extreme confidence in their ability to satisfy their customers.
Why it works?
This model works because when customers are satisfied with their services or products, they begin to desire to do business with that company more even at a higher cost. It is easier for them to stick with a trusted company, then to explore your competitors.
In order for this model to work, companies must ensure that they provide just enough to entice their free customers to like the product or service, but not so much that they see no value in upgrading to a paid package.
How to use it?
To best illustrate how to use this model, let's take a look at Spotify. Spotify is an audio streaming and media services provider that allows users to listen to a library of content for free. With their free account offering, users are only able to play music in shuffle mode and are frequently interrupted with ads. Their premium offerings allow users to download music to their devices, listen with no advertisements, play their selection of songs, and have an unlimited number of skips in a sitting.
This is one of the best examples of using the freemium model. They provide enough value with their free offering, and for only $10 a month, users can upgrade to a better listening experience.
How can small business owners use this? For service-based companies, you can copy what Spotify is doing. Find a way to offer your services for free that does not impact the financial health of your business. Free consultations are a start. From these offerings, provide just enough value to convince them to pay for more of your services.
For product-based companies, try allowing customers to sample your products. This works best for food companies but even for retailers like fashion providers, allow customers to try on their clothes before purchasing. Even if you are a solely online boutique, offer your customers the ability to try their clothes with refunds if they are not satisfied.
Spartan Marketing Group provides unique business plans for each of our clients to ensure their individual success. Your business is unique, so your business plan should be also. For more information, contact us today!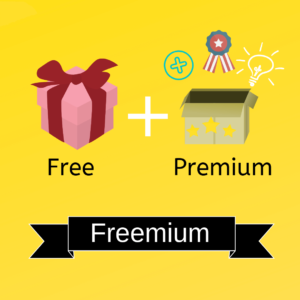 Contact Us
To contact us, please email
Sign up for the newsletter