Marketing for a good cause
Can business/marketing tactics make a difference in the world? We know that the ultimate goal for most businesses is to be profitable, but can they be both profitable and make a positive difference in the world. The answer is yes. We are able to honor both our purpose as a business which is to make money and fulfill our moral and social responsibility through cause marketing.
Cause marketing is defined by Cause Good as, "the marketing of a for-profit product or business which benefits a nonprofit charity or supports a social cause in some way." I think the best way to explain this marketing tactic is to give an example. Coca-Cola is one of my favorite companies to evaluate when it comes to marketing campaigns. They ran a campaign with the World Wildlife Fund to support the preservation of polar bears. Coca-Cola started to sell cans of coke with polar bears on the cover of the cans. They aimed to raise awareness for the cause through these cans. The company not only benefited from selling more cans, but were also able to raise a significant amount of money for the noble cause.
As you can see from how Coca-Cola utilized this marketing tactic, cause marketing could help increase your company's profitability. You, as a business owner, should use this method to position your company in a positive light with your existing and potential customers. By adopting this tactic, you can tap into a completely different demographic that is often more loyal to companies that support causes that have affected them. You will directly see your return on investment from investing in a cause marketing campaign.
Do you want to do a cause marketing campaign, but do not know where to start? Contact us. We will talk to see what campaign would best benefit you an your business and how to effectively execute the campaign.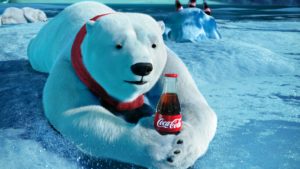 Contact Us
To contact us, please email:
Sign up for the newsletter